A cybersecurity pioneer
gets a revitalized brand
Solid Branding was selected as the lead agency to develop the new McAfee brand and re-energize employees, customers, and partners worldwide. We started by crafting the company's positioning strategy, brand manifesto, and brand anthem video. Next, we delivered a comprehensive branding program that started with a new brand identity system and included the design of the website, packaging, corporate interiors, and marketing materials as well as the company's first TV, radio, and online advertising campaign.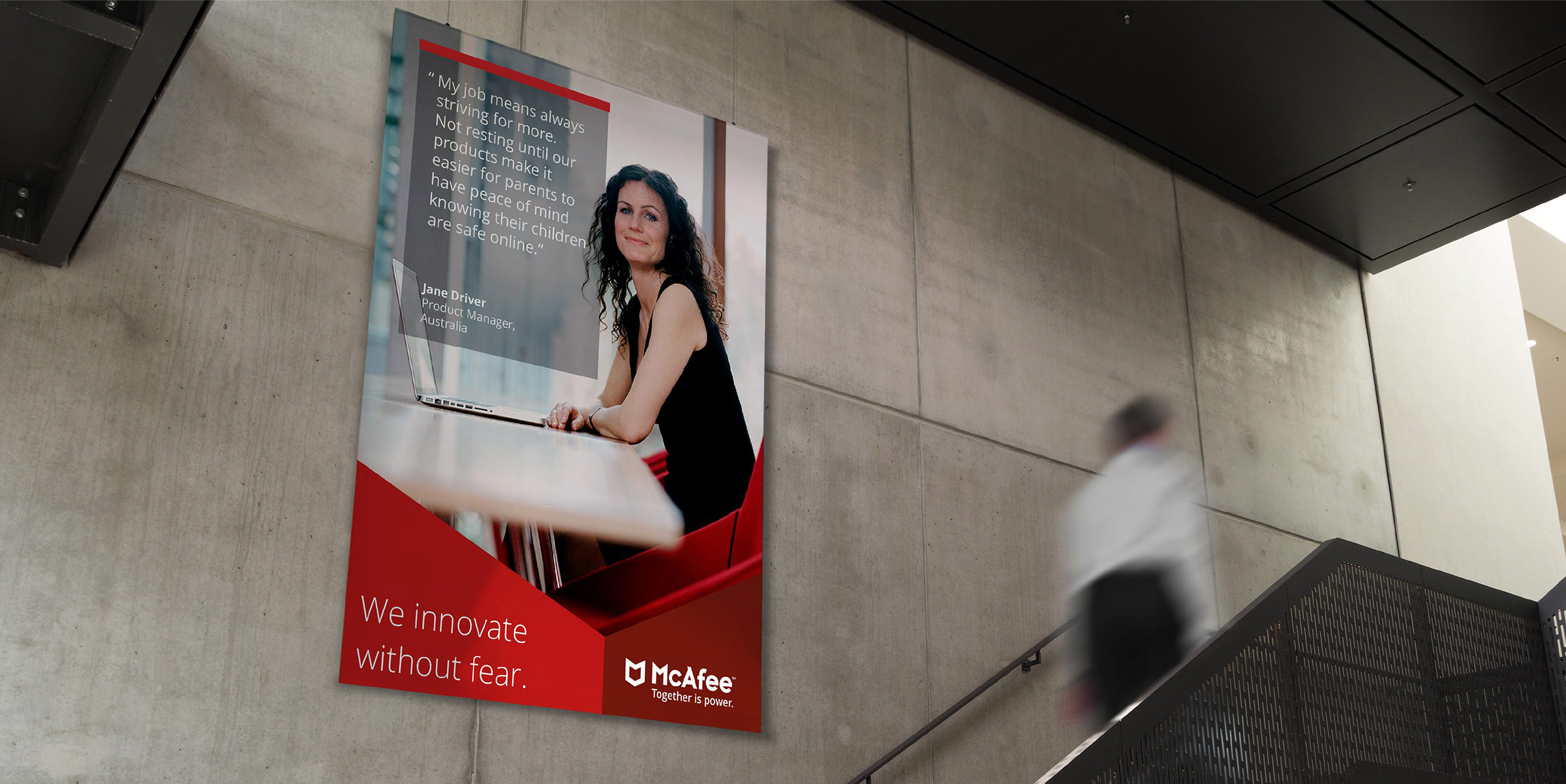 CREDITS: Alfredo Muccino / Executive Creative Direction; Lawrence Orleck / Creative Direction; Arun Nemali / Brand Storytelling; Danny Rubyono / Motion Direction; Steve Ohanians / Digital Branding; Matt Olivotti / Program Management.